Spitsbergen Photography: In Search of Polar Bears
on Ultramarine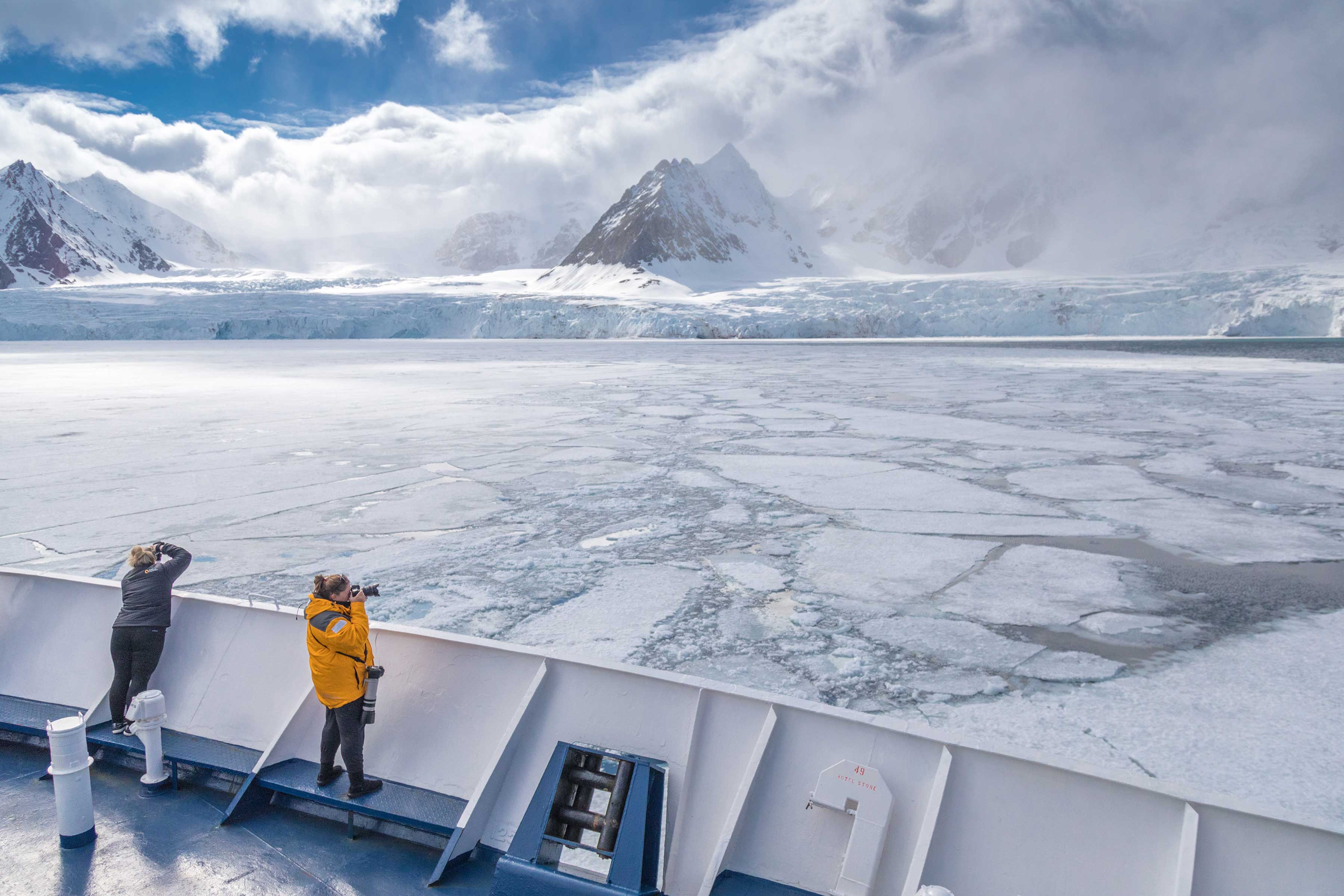 Spitsbergen Photography: In Search of Polar Bears
This unique 13-day voyage invites guests to embrace a true expeditionary spirit: rather than follow a set itinerary, together we'll allow our search for polar bears and other wildlife to determine our route and shore landings in the pristine Norwegian Arctic. You'll be experiencing this once-in-a-lifetime journey aboard our game-changing new expedition vessel, Ultramarine, which is equipped with 20 quick-launching Zodiacs,
...
In 1991, Lars Wikander and Mike McDowell were two adventurers hankering to visit the North Pole. At the time, it was one of the few places they had never been. Once there, they were awestruck by the beauty and majesty of one of the last unspoiled places on earth.
Since that pioneering North Pole voyage in 1991, we've taken thousands of curious travelers to corners of the world that earlier generations could only dream of visiting. Along the way, we've achieved an unprecedented series
...