Israel and Jordan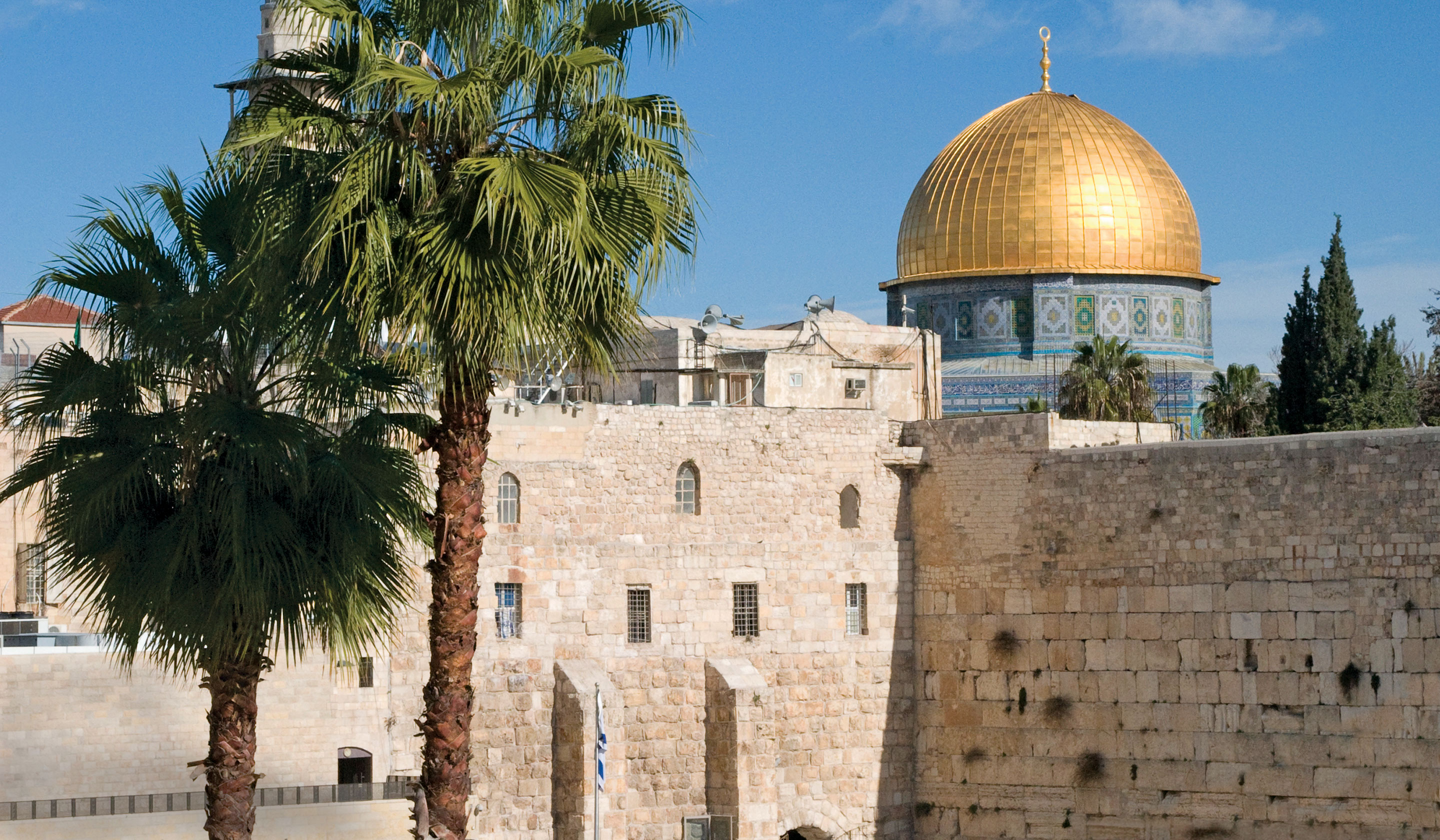 Israel and Jordan

When you travel to Israel and Jordan with Tauck you explore all the threads – civilizations, cultures, history, traditions, religions and the arts – that are so intricately woven together throughout this compelling area of the world. Gain special insights into its diversity from knowledgeable local guides and experts in their fields as our multidimensional Jordan and Israel tours take you from bustling modern-day Tel Aviv to ancient sites such as 4,000-year-old Jaffa, King Herod's port city of Caesarea, mountaintop Masada and Jerusalem's Old City. Expand your understanding of the religions that have so much to do with Israel and Jordan, past and present, during a Tauck Exclusive private panel discussion. Sail on the Sea of Galilee, relax at a resort along the Dead Sea, travel on Jordan's King's Highway to the fabled pink city of Petra, and dine Bedouin-style at a traditional feast. Privately guided tours and special cultural experiences for Tauck guests only bring it all to life, and superb hotels put you in the best locations throughout this extraordinary trip.
As a family-owned travel company for 96 years, our values and our vision have remained true to our founding tenets: always do the right thing, deliver more than what's expected, embrace change by continually innovating. We're honored to have the trust and guest satisfaction to be named to
Travel + Leisure's
"World's Best" list for 23 consecutive years. Our exclusive access, provided by our longstanding relationships with our supplier partners around the globe, helps us to create journeys
...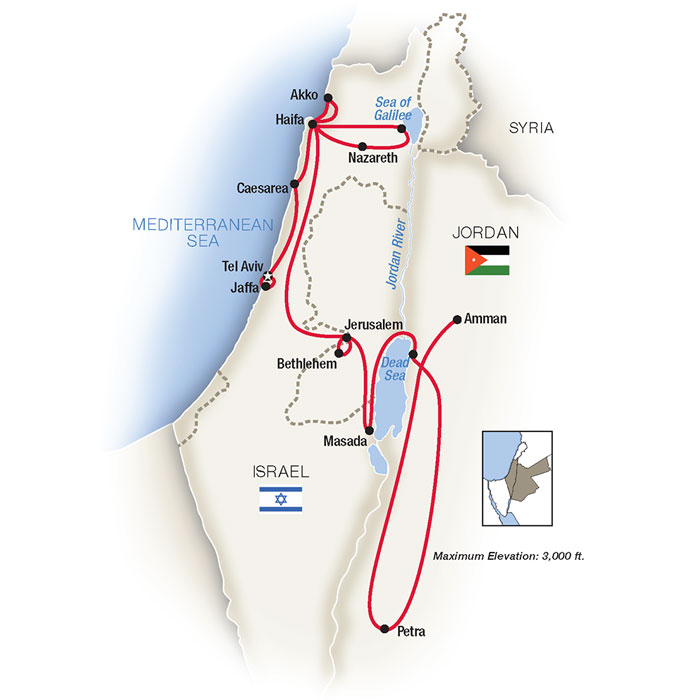 Day
Destination
1
Tel Aviv, Israel
2
Tel Aviv, Israel
3
Haifa, Israel
4
Haifa, Israel
5
Jerusalem, Israel
6
Jerusalem, Israel
7
Jerusalem, Israel
8
Jerusalem, Israel
9
10
11
Petra, Jordan
12
Petra, Jordan
13
Amman, Jordan
14
Amman, Jordan